Dear members of our University Community: In accordance with the provisions of article 133, section X of the General Statute of the Autonomous University of Baja California, we present the reports of the activities carried out, the achievements made and the status of the Faculty in a framework of transparency and accountability to society, making clear the search for improvement and continuous improvement that allow to focus the path of the Mexicali School of Medicine.
The activities and achievements achieved as a result of the objectives of the Development Plan, are congruent with the mission and vision of the Faculty, which is to train doctors and postgraduates with scientific and humanistic competences with a high sense of ethics and responsibility; capable of responding to the needs of the context, facing the challenges offered by health care, both nationally and internationally.
Note: The activity reports are currently available only in spanish!
Reports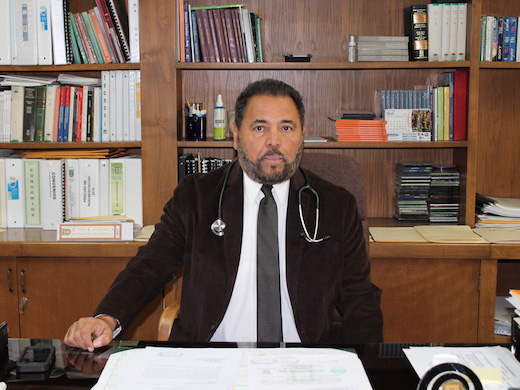 Dr. José Manuel Avendaño Reyes
Current school principal